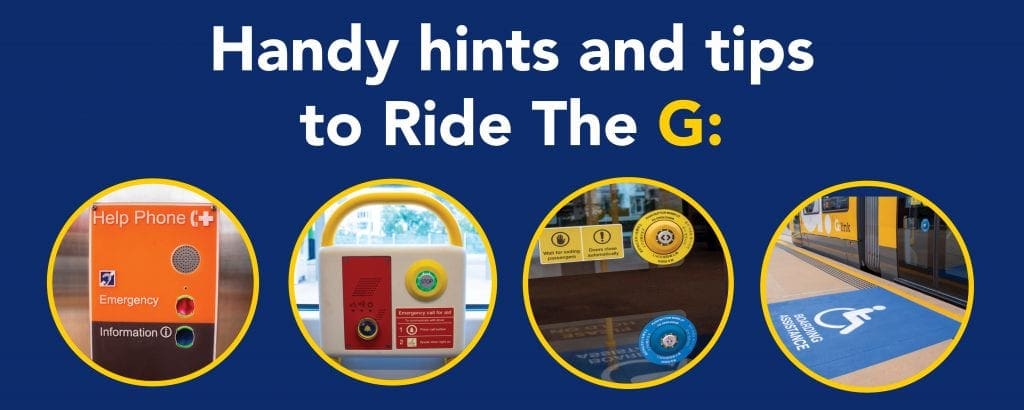 Handy hints and tips to Ride The G:
06/11/2018
To make your journey easier whilst you Ride The G: we have compiled a few hints & tips that you may find useful;
HELP POINTS AT STATIONS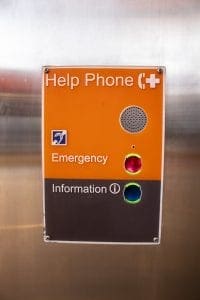 Located on every platform are Emergency and Information points which can be used by passengers in an emergency situation or if they have a question.
For those passengers using wheelchairs or mobility scooters, if you wish to request assistance boarding, we suggest you use the Information point to speak to a staff member in our control room. Control can then notify the tram driver in advance to deploy the wheelchair ramp to assist you boarding.
BLUE SQUARES ON PLATFORMS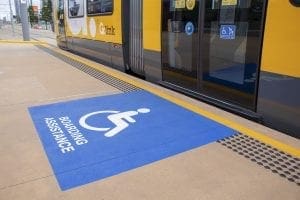 The blue squares are designed to direct passengers with disabilities, or mobility limited, to the tram doors nearest to the wheelchair priority seating on board the tram. If the priority seating is already taken most passengers will readily move for people using wheelchairs, scooters, walkers, walking sticks or similar.
On board the tram, the safest direction to park wheeled devices is in the direction of travel.
BLUE BUTTON ON TRAMS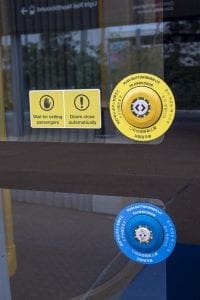 Press the blue button if you require more time to board the tram. The blue button located on tram doors near the wheelchair accessible seating will stop the doors from automatically closing and alert the tram driver who will close the doors once you are safely on board.
STOP BUTTON ON TRAMS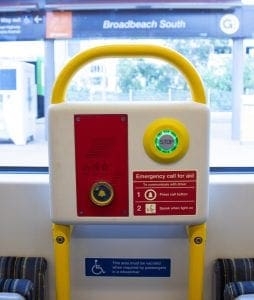 If you are a passenger with a mobility issue, we encourage you to use the wheelchair accessible seating on-board the tram and upon approaching your stop to press the STOP button. This will alert the driver, allowing you extra time to exit.
To watch our video please click HERE