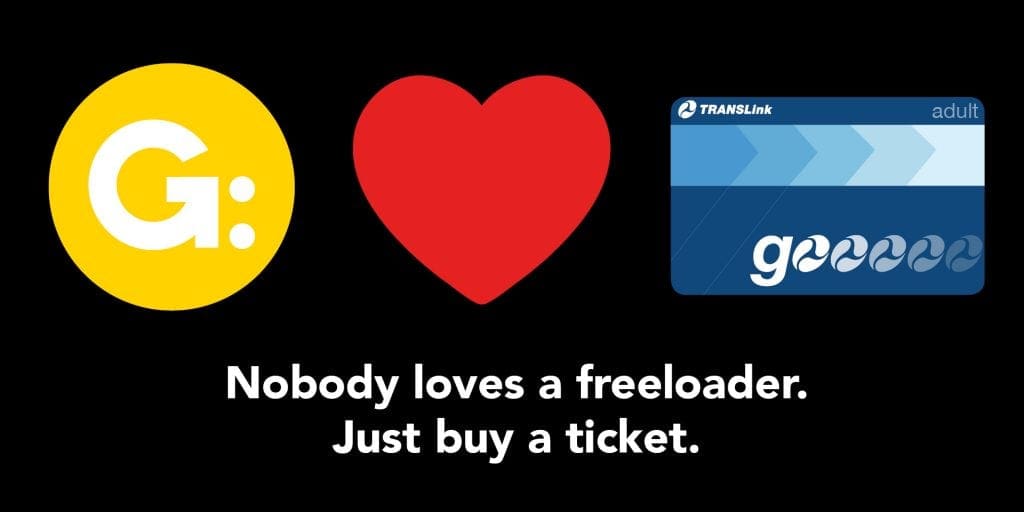 NOBODY LOVES A FREELOADER. JUST BUY A TICKET.
31/01/2019
Love is in the air with G:link this February, not just on Valentine's Day. When you and your loved ones are riding the G: keep that warm and fuzzy feeling by always travelling with a valid ticket.
Wining and dining your favourite Valentine during February is easy using the G:, with stops near great restaurants, bars or to watch the sun go down over the ocean. Simply plan your journey and make sure you and your loved one have a valid ticket before riding the G:.
Having a valid ticket or touching on with your go card will save you and your valentine any embarrassment when asked by a ticket inspector (authorised officer).
Authorised officers check tickets frequently on trams so don't be a freeloader. It's cheaper to buy a ticket than to pay the fine, plus you're doing the right thing and protecting our ticketing system.
The best way to ride the G: is with your go card. Just touch on before and after each tip and top up at any G:link station. It's that easy!
There back! The couple from our 2017 Valentines Day Freeloader video is back again for 2019!
Watch the 2017 video HERE
Watch the 2019 video HERE
The G: loves go cards, but not freeloaders. Always travel with a valid ticket.
For more information about fares, ticketing or to plan your journey, visit TransLink or call 13 12 30 anytime.