How to get there
Ride the G: to Cypress Avenue Station, walk across Chevron Island Bridge, follow Thomas Drive, turn left onto Bundall Road.
Need more help getting to this event? Visit the Translink Journey Planner.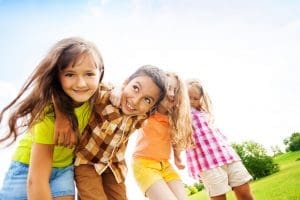 Get your dance shoes on and get ready!
Welcome to 10- minute Dance Parties, a celebration of art and colour, costume and community, and the universal joy of dance.
This all ages event invites you to have as much fun as you can, with one catch: you only have 10 minutes to dance. Whether it be before a show with the family, after lunch, or a way to start your day, you're sure to have a blast.
There will be world record attempts, dance move competitions, dedications to the great dance artists in history, interpretations, and ventures into the unknown.
And if dancing isn't enough for you, why not take part in out DJ workshops and set the tunes yourself?
This is your party and we're going to do it all… but we only have 10 minutes. GO!
Presented by HOTA, Home of the Arts
Times:
Thu 16 Jan, 10-2pm
Fri 17 Jan, 10-4pm
Sat 18 Jan, 10-2pm