How to get there
Ride the G: to Broadbeach South Station, catch the 700 Bus (Tweed Heads) to Gold Coast Highway at Santa Monica Road, then it's a short walk to Hillcrest Parade.
Need more help getting to this event? Visit the Translink Journey Planner.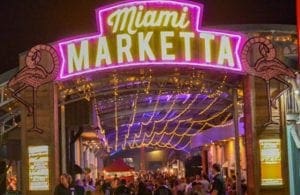 Align your evening with something a little different on Wednesday February 5 for the Triple Moon Goddess Psychic Expo Night at Miami Marketta.
The Psychic Expo event will see Miami Marketta transformed into spiritual space hosting psychic readers, healers and stallholders. Attendees can also expect to find an assortment of spiritual goods, including crystals, candles, Wiccan, Shamanic tools, jewellery, tarot and oracle cards, books, essential oils and much more.
All are welcome along to the Psychic Expo which will run from 5:00-9:30 pm. Attendees can also register online ahead of the expo to enter for free!