How to get there
Ride the G: to Broadbeach North Station, walk to the Gold Coast Convention Centre, follow the overhead walkway to The Star Casino.
Need more help getting to this event? Visit the Translink Journey Planner.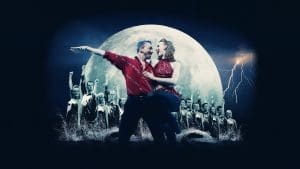 International dance sensation 'Spirit of the Dance' has conquered the world and is coming to Australia in April/May 2020 with their new spine tingling 21st anniversary show. Winner of nine global awards, this is one of the most successful dance shows ever and has been seen by over 20 million people worldwide.
Presented by Mellen Events, 'Spirit of the Dance' is Irish in origin and bursts with raw energy, having been described as "explosive", "breathtaking", and "spectacular". This blockbuster smash hit show takes dance to the next level and features an explosive fusion of heart pounding Irish Dance, combined with dance styles from around the world including Scottish, Flamenco, Latin, Salsa, Street Dance, Hip Hop, Techno Can Can and American Tap.