How to get there
Ride the G: to Broadbeach North Station, it's then a short walk to The Star.
Need more help getting to this event? Visit the Translink Journey Planner.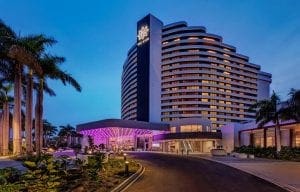 The unforgettable album of the Rolling Stones, Sticky Fingers, is celebrating its 50th anniversary in April and is being commemorated by an iconic quartet of Aussie rockers. With four Australian vocalists jumping on the stage to perform, The Stones' Sticky Fingers is set to be an unmissable night. With Magic Dirt's Adalita, Grinspoon's Phil Jamieson, The Cruel Sea's Tex Perkins and You Am I's Tim Rogers joining forces for the evening, this is sure to be an absolute Aussie rock royalty party. Not only will the full Sticky Fingers album be performed for the evening, concert-goers will also be treated to an array of the Rolling Stones' greatest hits on the night.
Not only are a bunch of top-notch vocalists bringing Stones fans some of the rockers' best tunes, but the The Stones' Sticky Fingers Tour backing band is an all-star lineup including guitar virtuoso Jak Housden (The Whitlams / The Badloves / Tim Minchin), with Dario Bortolin (Baby Animals) on bass, Hamish Stuart (Ayres Rock / Don Walker) on the drums, Clayton Doley (Jimmy Barnes / The Mighty Reapers) on keys and up and coming local guitar hero, James Christowski on guitars. The Stones' Sticky Fingers at The Star will be hitting the coast for one night only, Friday April 16.