How to get there
Ride the G: to Broadbeach South Station, catch the 700 Bus (Tweed Heads) to Gold Coast Highway at Santa Monica Road, then it's a short walk to Hillcrest Parade.
Need more help getting to this event? Visit the Translink Journey Planner.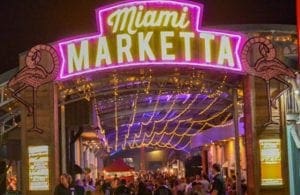 A next-level event celebrating everything '98 is coming to the coast – fronted by legends You Am I, Regurgitator, Magic Dirt, The Meanies and The Fauves. For a one-day entertainment extravaganza at Miami Marketta, all your Hottest 100 dreams will be re-lived at this laneway festival. Doors open at 2:00 pm and extremely limited tickets are available, so get in quick to lock in your spot for the indie-rock event. With the ten time ARIA award-winning national treasure You AM I, Australian music scene mainstay Regurgitator, Adalita-led ARIA-award nominated Magic Dirt, punk-rock influencers The Meanies and rockers The Fauves.