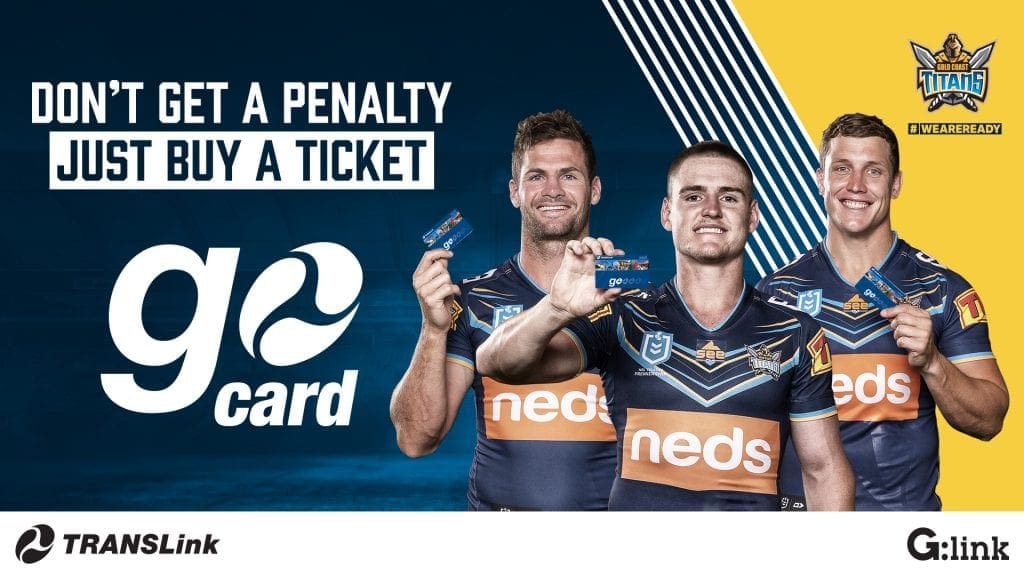 DID THE GC TITANS TOUCH ON CORRECTLY WITH THEIR GO CARD? LET'S ASK THE REFEREE
29/10/2019
Ever get the feeling you didn't touch your go card to the card reader correctly? All you need to do is head to a ticket machine and touch the go card to the yellow circle. The screen will display when you last touched your go card and how much money is left on it. Its better to be sure then to get caught out, because if you haven't touched on correctly you can be fined $266 for not having a valid ticket.
Let's see if the Gold Coast Titans touched on correctly. We ask the referee! To find out if they did watch this video.
For more information about fares, ticketing or to plan your journey, visit translink.com.au or call 13 12 30 anytime.