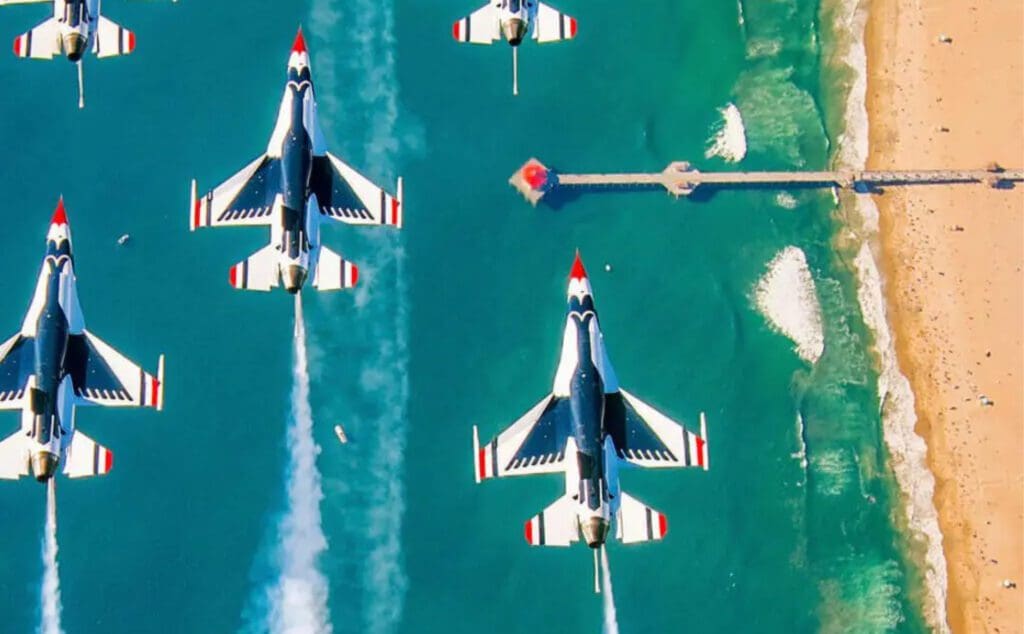 Extra Services for Pacific Airshow Gold Coast
09/08/2023
If you are planning to Ride the G: to the Pacific Airshow Gold Coast, extra services will be running on Saturday 19 August and Sunday 20 August to help get you there. Outside of these extra services, we'll be running around the clock so you can G:et on board, whenever you need to.
On Saturday 19 August and Sunday 20 August additional trams will be running every 6.5 minutes between 2:00pm and 5:00pm. The normal weekend timetable will resume from 5:00pm.
The most convenient stations for this event are the Cavill Avenue, Cypress Avenue and Surfers Paradise stations. Ticket checks happen anywhere, anytime so make sure you have a valid ticket before you G:et on board.
Ticket options include:
Smart Ticketing: If you are paying an adult fare, you can now tap on and tap off using a contactless Visa, Mastercard or American Express card, smartphone, or smart watch across the entire G:link network. Please present one card or device per passenger travelling. Continue to use your go card or purchase paper tickets if you wish to travel on a concession fare.
go card: Using a go card is a quick and easy way to ensure that you and your group all have valid tickets for travel on the tram.
Paper tickets: Paper tickets are available for purchase at all G:link stations. Paper tickets are valid for one way travel only.
Fines apply if you are caught Riding the G: without a valid ticket!
For more information on ticketing options click here.
For information on ticketing, fares or to plan your journey, please visit Translink or call 13 12 30 anytime.