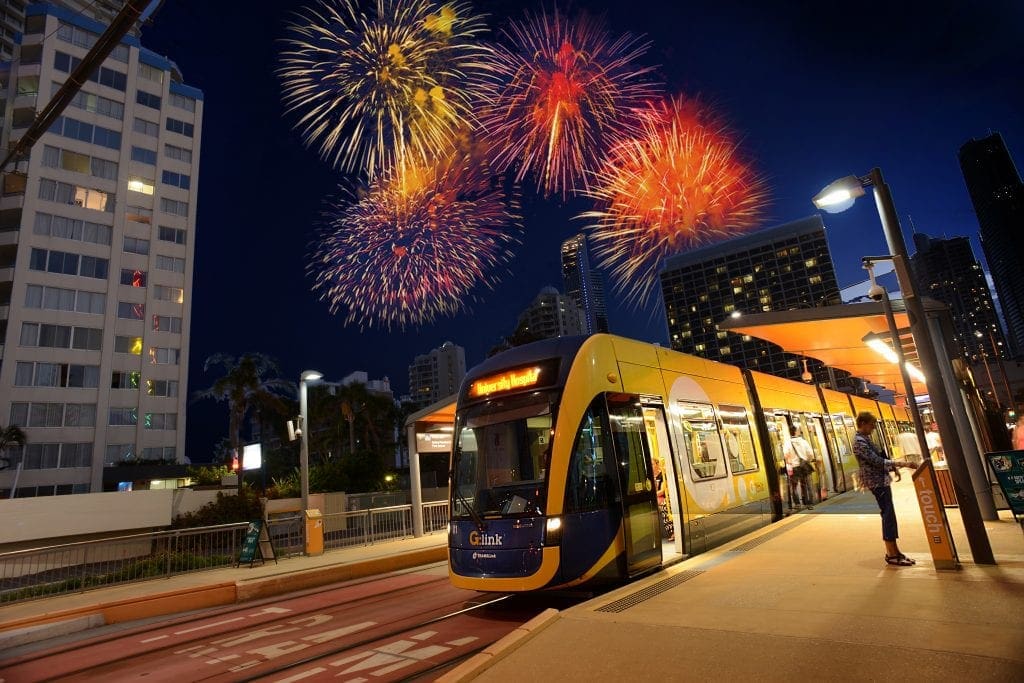 New Year's Eve extra services
24/12/2018
G:link will be running extra services over New Year's Eve and into New Year's Day, so no matter what time you finish partying this year, we'll be there to help get you home safely.
Extra trams from 7pm on New Year's Eve arriving every 7.5 minutes right until 2am, then every 15 minutes until 7am on New Year's Day. Tram services then return to normal, with trams running until midnight. See the table below for more detail of when trams are running on New Year's Eve.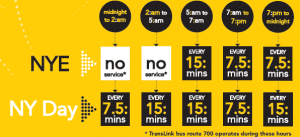 *Please  note: TransLink bus 700 only services from University Hospital to Broadbeach South stations.
ALSO: Travel on trams (and all public transport) will be free between 8:00pm on New Year's Eve till 5:30am on New Year's Day. Remember you'll need a valid ticket for travel if you're travelling outside of these times though.